Official Website of the

Centering Prayer Network Australia
"Be still and know that I am GOD" — Psalm 46:10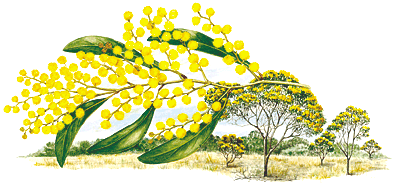 Privacy Policy and Copyright
Accuracy of Information
Although all reasonable efforts are made to ensure its accuracy, the information on this web site is not official and may contain inaccuracies or typographical errors. Information may be changed or updated without notice. Centering Prayer Network Australia (hereafter referred to as CPNA) may also make improvements or changes in the information described in this site at any time without notice.
Privacy Policy
This privacy policy is applicable to the CPNA website. Web users can visit www.cpna.net without telling us who they are or revealing any personal information about themselves.
The CPNA does not collect information through its Web site that personally identifies individuals except when individuals provide such specific information voluntarily. In such cases, CPNA may collect, store and use such information in the same manner as it does other correspondence sent to CPNA. Unless it is required to do so by law, any such personal information about individual users will not be transferred by CPNA to unaffiliated third parties without the approval of the user.
CPNA may, from time to time collect traffic information regarding users' sessions, while the users remain anonymous, to permit statistical analyses of users' behaviour (for the purpose of improving the design of the website). Only aggregated data from these analyses, not individual data will be used for this purpose. CPNA will not seek to match IP addresses to identifiable individuals, unless the user is engaged in illegal behaviour.
Copyright and Trademark Intellectual Property Information
This website and its content are protected by copyright laws. This page may contain other proprietary notices and copyright information, the terms of which must be observed and followed. Service marks, trademarks and logos used on this web site are either licensed to or the property of CPNA or Other members of Contemplative Outreach International. Their use by others is not authorized and no logo, graphic, sound or image from this web site may be copied or re-transmitted unless expressly permitted by owners of such copyright.
Centering Prayer Network Australia also claims copyright of the following alias: Centering Prayer Australia, and Contemplative Outreach Australia.
Links to Third-party Sites
This web site may contain links to web sites maintained by third parties. The linked sites are not under the control of CPNA, and CPNA is not responsible for the contents of any linked site or any link contained in a linked site. CPNA provides these links only as a convenience, and the inclusion of a link does not imply endorsement of the linked site by CPNA.
Links from Third-party Sites
CPNA cannot control which web sites link to the CPNA web site. No such link should be construed as an endorsement by CPNA of any such third-party site.
Disclaimers
All information on this web site is provided "as is" without warranty of any kind, either express or implied, including, but not limited to, the implied warranties of merchantability, fitness for a particular purpose, title or non-infringement. Anyone downloading files does so at their own risk and assumes the risk of computer viruses or other malicious programs.
In no event will CPNA be liable to any party for any direct, indirect, special or other consequential damages for any use of this web site, or on any other hyper-linked web site, including, without limitation, any loss of programs or other data on your computer or otherwise, even if we are expressly advised of the possibility of such damages.
Applicable Law
This web site (excluding linked sites) is controlled by CPNA from within the State of Victoria, Australia. By accessing this web site you agree that the statutes and laws of the State of Victoria will apply to all matters relating to use of this web site.