Official Website of the

Centering Prayer Network Australia
"Be still and know that I am GOD" — Psalm 46:10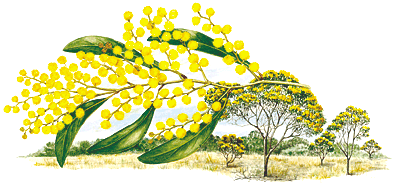 Centering Prayer Network Australia is a member of Contemplative Outreach International
Centering Prayer Network Australia (CPNA) is an Inter-denominational Christian Prayer Network in the Christian Contemplative Tradition. It is also a member of Contemplative Outreach International and shares the Vision and Objectives of other Contemplative Outreach groups around the world.
Contemplative Outreach International annually serves over 40,000 people; supports over 120 active contemplative chapters in 39 countries; supports over 800 prayer groups; teaches over 15,000 people the practice of Centering Prayer and other contemplative practices through locally-hosted workshops; and provides training and resources to local chapters and volunteers. It also publisesh and distributes the wisdom teachings of Fr Thomas Keating and other resources that support the contemplative life.
In 2009, a small group of meditators, who were interested in the contemplative life, came together in Melbourne for a national retreat and meeting . Many of these individuals had been part of Centering Prayer Groups for nearly two decades. It was agreed at that meeting to form a Centering Prayer Network National Executive to facilitate communication among the various States and Territories of Australia. Since then the Group has evolved and QLD, ACT, NSW, VIC, SA and WA are represented each year at an annual week-end retreat which has been held in Boronia (Melbourne) on the Labour Day long week end in March. The retreat is open to anyone who wishes to attend.
A number of our members have been to Snowmass Colorado and been trained by Fr Thomas Keating in the practice of, and leadership in, Centering Prayer. Some members have also attended intensive programmes offered by Rev. Dr Cynthia Bourgeault.
The CPNA holds an annual meeting (like an AGM) on the Monday directly after the retreat and again this is open to anyone. At this meeting, the State Representatives are normally present if possible. It is a 'business' meeting so to speak and we share what each state is doing and any other matters rising. Each year the Reps are asked to write or verbalise a brief report that is presented at this gathering. There isn't any central organisation as such - it is simply a group of people sharing their vision and attempts to bring this contemplative vision alive; everyone of us approaches that differently. There isn't any formal membership. We have been greatly supported over these years by the Society of the Divine Word and the Janssen Spirituality Centre (which is where the annual retreat has been held).
Our Brochure
A copy of our brochure with information about the Centering Prayer Network in Australia can be downloaded by clicking on the following link:
There is a National Co-ordinator whose main role is to facilitate communication among the State-based Leaders and to co-ordinate the yearly week-end retreat. This person also liaises closely with the Editor of the National CPNA Newsletter. The Network is also blessed with the services of a voluntary Ecumenical Co-ordinator.
Are you interested in Joining our Centering Prayer Community?